County Data Update Frequency
ParcelQuest data is updated by California's county assessors' offices with unparalleled frequency. While other sources get updates once a year, we get daily updates from most counties, and weekly or monthly updates from nearly all others. Our parcel data is current and up-to-date. ParcelQuest is the premier source for California county assessor data.
Looking for current property data? See the map below to find out how often specific county data is updated and posted on the ParcelQuest site.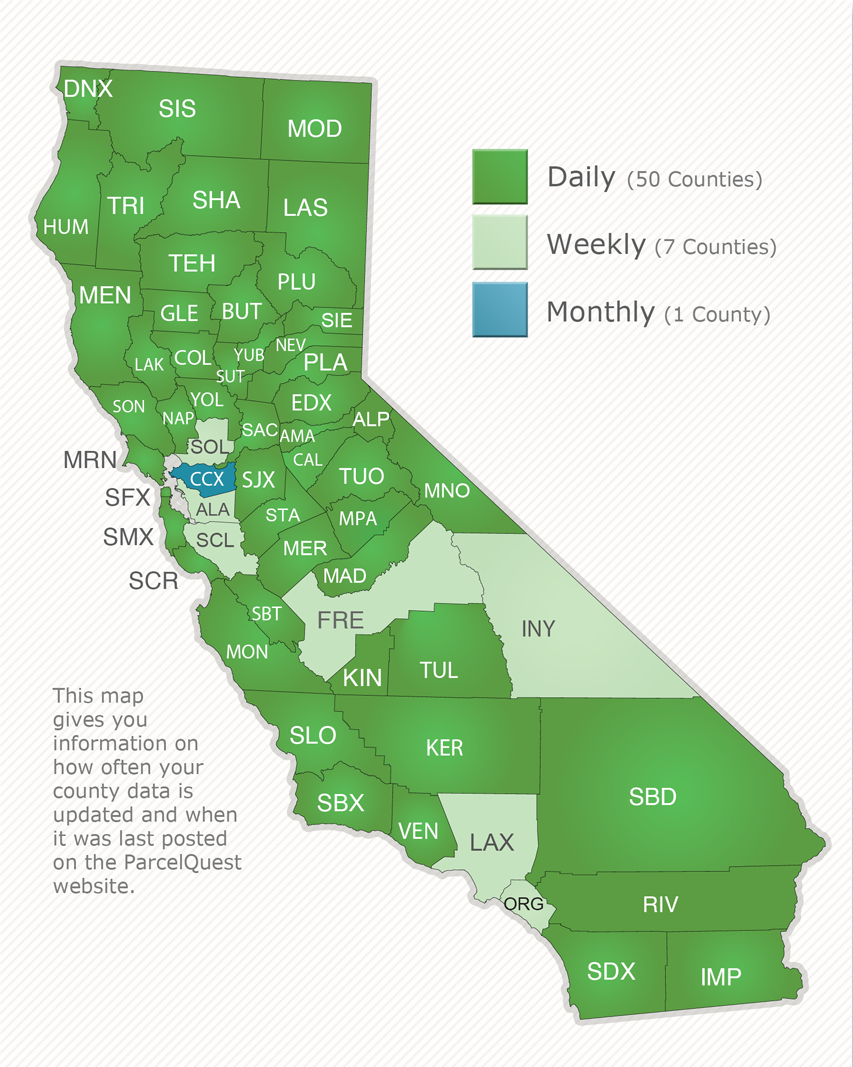 APN Map Update Frequency
Our maps are the most current available. We update our assessor maps monthly in most counties, while often our competitors take a year or more to provide the same updates. This means you can see new subdivisions as soon as they're developed, or see property splits, combinations, and lot line adjustments. Talk about Christmas in July. And August, and September…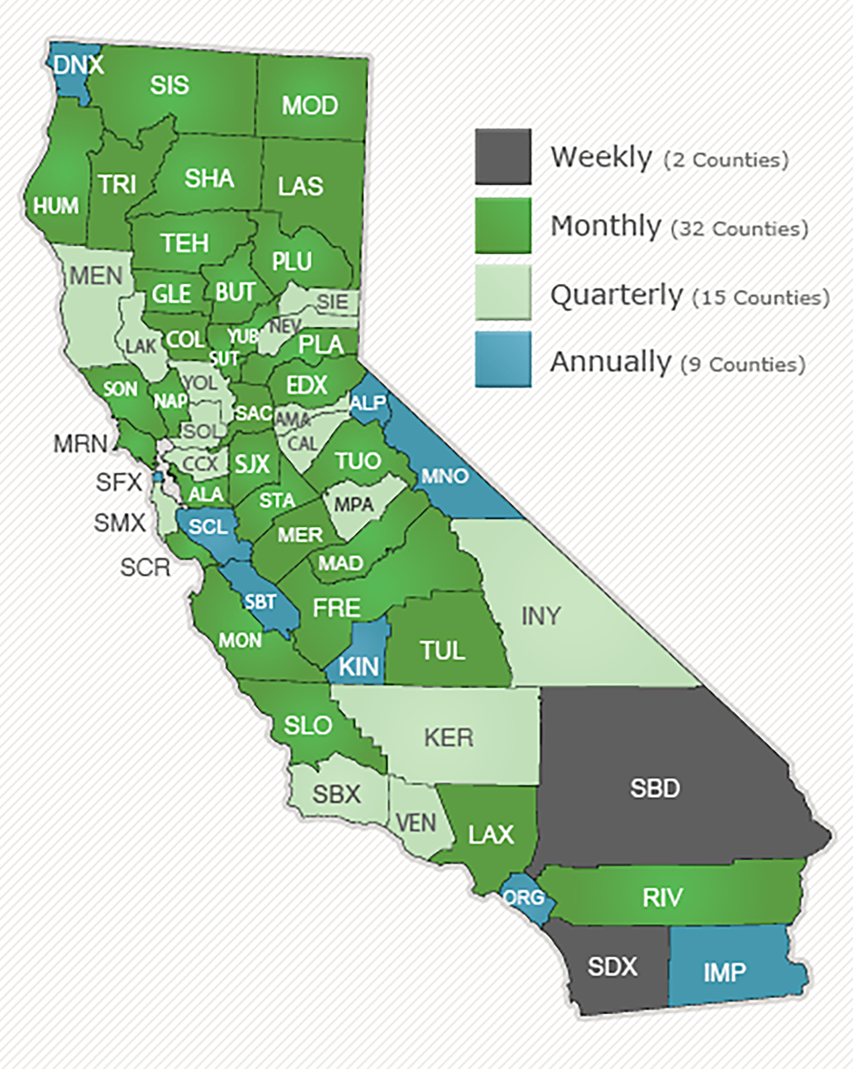 Seeing is believing.
Check out everything you can do with ParcelQuest.
view demo