Recorded Documents
Search and Purchase Recorded Documents
When we said we had everything you need in one place, we weren't kidding.
Purchase any document with a single click from either a parcel's detail page or from the parcel's full transaction history. You can also search for a specific document by document type or document number.
sign up
Access an Extensive History of Recorded Documents For Any Parcel
With a single click you can purchase the full set of documents associated with a specific parcel, or pick and choose individual documents to purchase based on your particular need or interest.
Our deep archive of recorded documents includes:
Grant Deeds
Deeds of Trust
Quit Claims
Releases
Reconveyances
Assignments
Modifications
Pre-Foreclosure Notices
Subordinations
And more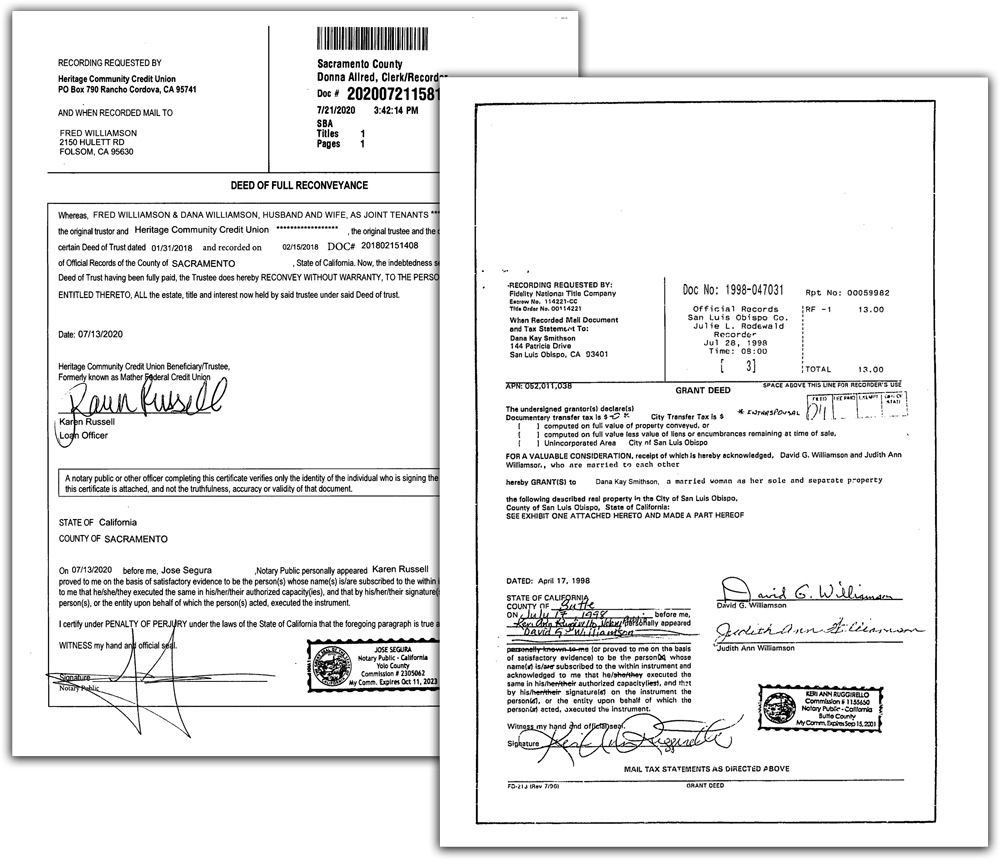 Advanced Document Search
Need quick access to a specific document, public record, record map, or perhaps even a tract map? Rather than searching by address or APN, PQ Online's intelligent Advanced Search feature lets you perform a search by document type and document number, giving you immediate access to that much-needed document. They say good things come to those who wait. We beg to differ.

What are you waiting for?
For today's data to become outdated? Get a jump on the most current data in CA, now.
sign up