Locating Those Hard-to-Find Properties
ParcelQuest provides our customers with state-of-the-art search capabilities, allowing them to find the California parcel data they're looking for within our comprehensive database easily and efficiently. However, there are instances when you may hit a snag trying to find the exact property you're looking for. We've addressed three of the most common reasons this happens and some simple troubleshooting solutions so you can quickly access what you need.
 Less is More
The natural inclination when searching for a property using our Quick Search tool is to enter the full address. However, since databases are exact, this can sometimes be problematic. Any difference in the way an address is entered and the way it's stored can result in the program returning zero results.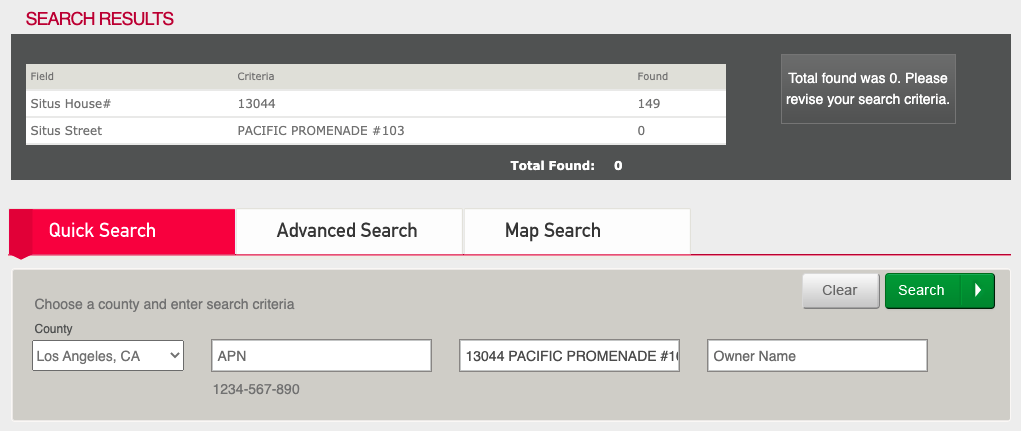 This commonly occurs when a property has a number for a street name. A certain county only has a finite amount of parcels that can match a street number and street. Therefore it's simpler, faster and much less frustrating to merely enter the street number and the first letter or two of the street name. Doing so will generate a workable list of properties for you to choose from, one of them being the one you're looking for.
Get Me Close
Despite entering the street number and first letter of the street name, you may still have no luck using Quick Search to find the property you're looking for. This is where the ParcelQuest Get Me Close feature is the perfect tool. Using the Get Me Close tool will not only help you find the property you're trying to find, but will oftentimes reveal why a Quick Search isn't working

Get Me Close uses Google search, which doesn't require such exact data entry. After typing in your property address of interest, the Google Map will place a corresponding drop pin on the map. When you zoom in, you can click on the parcel itself to reveal the detailed property information for that property. Oftentimes, the address found does not match the address you've entered, which is a clue as to why the original search wasn't working.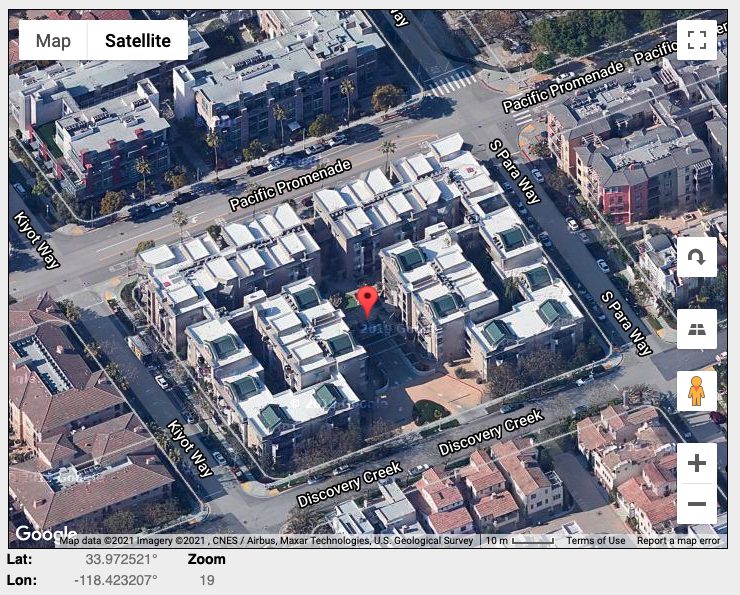 Viewing the parcel in 'street view' mode will often reveal surprising features of the parcel. For example, the parcel may contain multiple addresses, such as an apartment complex or shopping center, or simply a corner property that uses the adjacent street address. Since there can be more than one mailing address per parcel address, a Quick Search might not be the tool needed to locate your exact property. Finding the one you're looking for may require taking a virtual 'walk around the parcel' to find the address you need. Scrolling down below the map may show you even more detailed information for that property.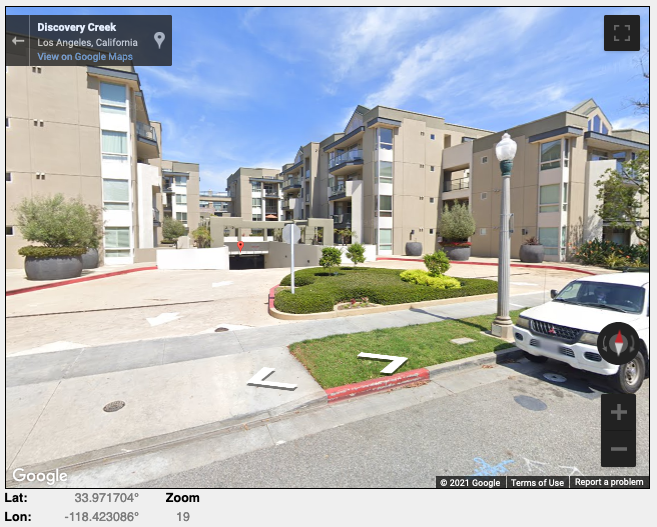 Lettered Street Names
Addresses with a letter as a street name, for example, 100 C Avenue, can throw a database for a loop. Entering the address as you normally would will yield any street name that starts with that particular letter. As you can imagine, that list will be a mile long. Entering a quote mark directly after the street name (100 C") will tell the database to stop searching after that letter, resulting in a much more precise list of properties to choose from.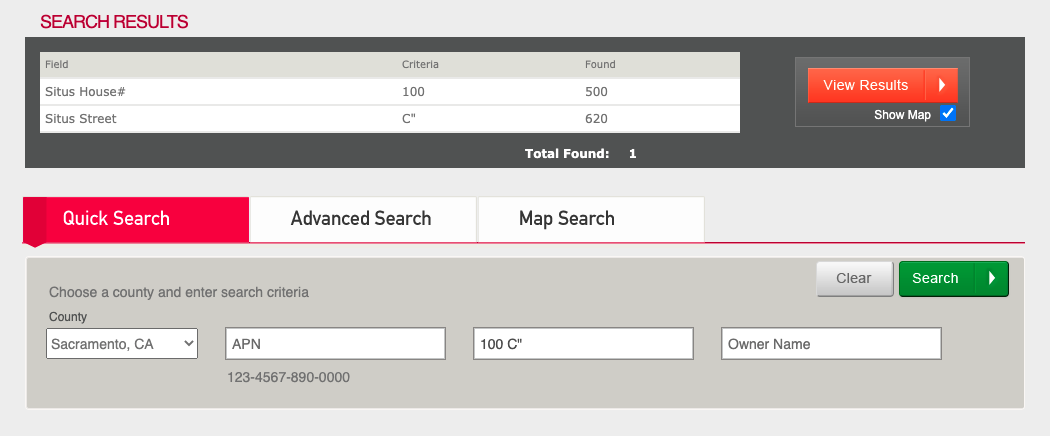 ParcelQuest has every piece of current California parcel data you could ever need (and probably a whole lot you don't), and we pride ourselves on making it a cinch to find exactly what you're looking for. If you're still having trouble, we won't sleep until we can help you figure it out. Just give us a call at 888-217-8999. Don't worry, even after burning the midnight oil we'll still give you the best customer service this side of Nevada.